Deal W. Hudson
Deal W. Hudson is the president of Catholic Advocate. He is the former publisher and editor of CRISIS Magazine, a Catholic monthly published in Washington, DC until it transitioned to the Internet as InsideCatholic.com in late 2007.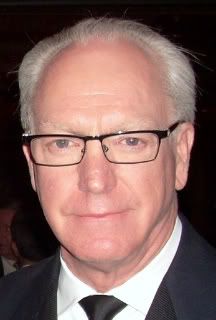 Dr. Hudson is the author and editor of seven books: Understanding Maritain: Philosopher and Friend (Mercer, 1988); The Future of Thomism (Notre Dame, 1992); Sigrid Undset On Saints and Sinners (Ignatius, 1994); Happiness and the Limits of Satisfaction (Rowman & Littlefield, 1996); An American Conversion: One Man's Search for Truth and Beauty in a Time of Crisis (Crossroad, 2003); and How to Vote Catholic (Morley, 2004). His most recent book, Onward Christian Soldiers: The Growing Political Power of Catholics and Evangelicals in the United States, was published by Simon & Schuster in March 2008.
Dr. Hudson's articles and comments have been published in many newspapers and magazines including The Wall Street Journal, New York Times, Washington Post, Washington Times, Los Angeles Times, Dallas Morning News, National Review, The Village Voice, Roll Call, National Journal, USA Today, and The Economist. He appears regularly on television shows such as NBC Nightly News, The O'Reilly Factor, C-Span's Washington Journal, the Glen Beck Show, Hardball, Hannity, and on radio programs such as "All Things Considered" on National Public Radio.
During the 2000 presidential campaign Dr. Hudson was asked by Karl Rove to lead Catholic outreach for the Bush campaign. In 2001 Rove asked him to lead and create the first Catholic advisory committee to the White House. In 2003 President Bush asked Dr. Hudson to join the official U. S. delegation to the Vatican for the celebration of John Paul II's twenty-fifth year as pope.
Before joining CRISIS Magazine and the Morley Institute, Dr. Hudson taught philosophy for fifteen years. He was associate professor of Philosophy at Fordham University from 1989 to 1995 and was a visiting professor at New York University for five years. He taught for nine years at Mercer University in Atlanta, Georgia where he was chair of the Philosophy department.
During his academic career Dr. Hudson was president of the American Maritain Association for ten years and served on the executive committee of the American Catholic Philosophical Association. Between 1990 and 1993 he served as the Mortimer J. Adler Fellow at the Aspen Institute in Aspen, Colorado where he helped the late Dr. Adler conduct his famous seminars. Hudson wrote introductions to several reprint editions of Adler's books, The Time of Our LIves: The Common Sense of Ethics and The Difference of Man and the Difference It Makes (both Fordham University Press).
Dr. Hudson has a B.A. in philosophy from the University of Texas-Austin, a M.Div. from Princeton Theological Seminary, and a Ph.D. from the Institute for the Liberal Arts at Emory University. His dissertation was entitled, "Three Responses to Romanticism: Baudelaire, Nietzsche, and Kierkegaard."
He, his wife Theresa, daughter Hannah, and son Cyprian live in Fairfax, Va.
Matt Smith
Matt Smith is Vice President of Catholic Advocate bringing over 16 years of experience in grassroots, campaign, legislative and executive branch fields to the organization. Mr. Smith served as the Deputy Assistant Secretary for Public Affairs at the U.S. Department of Veterans Affairs (VA) and Associate Director of Public Liaison during the administration of President George W. Bush.
At the White House, Mr. Smith was the lead staff member responsible for Presidential events; building coalitions for Presidential priorities such as Supreme Court nominees and various policy initiatives; and continuous outreach to numerous constituency groups including conservatives, Catholics, Christian denominations, the military community, veterans, think tanks, and the Amateur and Professional Sports Community.
Mr. Smith is the recipient of the President's Distinguished Service Award for actions on September 11th and the Department of Veterans Affairs Service Commendation. In 2003, he was invited to join the official U.S. Presidential Delegation to the Vatican for the Holy Father's silver anniversary and the beatification of Mother Teresa.
At the VA, he was responsible for a staff of more than 40 public affairs officers, speechwriters, field directors and media specialists of the second largest cabinet department with over 250,000 employees and a $90 billion annual budget. After the loss of personal data for 26.5 million veterans in May 2006, he played a leading role in the development of the legal, policy, and public affairs responses to protect those affected. In March 2007, Mr. Smith was named by Secretary Jim Nicholson as Senior Advisor on the President's Interagency Task Force on Returning Global War on Terror Heroes. The mission of the task force was to identify gaps in care and focus on improving the delivery of federal programs to returning members of the Armed Forces serving in Operations Enduring and Iraqi Freedom.
After completing his education at Ball State University, Mr. Smith worked as a field representative for the Indiana House Republican Campaign Committee. Following the 1996 elections, he moved to Washington D.C. and began working for U.S. Senator Dan Coats of Indiana serving as Legislative Aide, Deputy Press Secretary and acting-Press Secretary. During the 1999/2000 Republican Primary, Mr. Smith was the National Deputy Communications Director and National Press Secretary for the Bauer for President campaign. After the primaries, he joined the 2000 Bush-Cheney campaign, where he served as the Midwest Media Director, responsible for all earned media in ten battleground states. He was also the Miami-Dade County Media Director during the 2000 Florida re-count activities. Through the Bush-Cheney transition, Smith worked on the Secretary of Education and Attorney General confirmation teams.
Mr. Smith resides in a Virginia suburb outside Washington D.C. with his wife Karen and their children Carter and Noah where he is active in the Knights of Columbus.
Brenda Steele
Brenda Steele is Director of Catholic Advocate.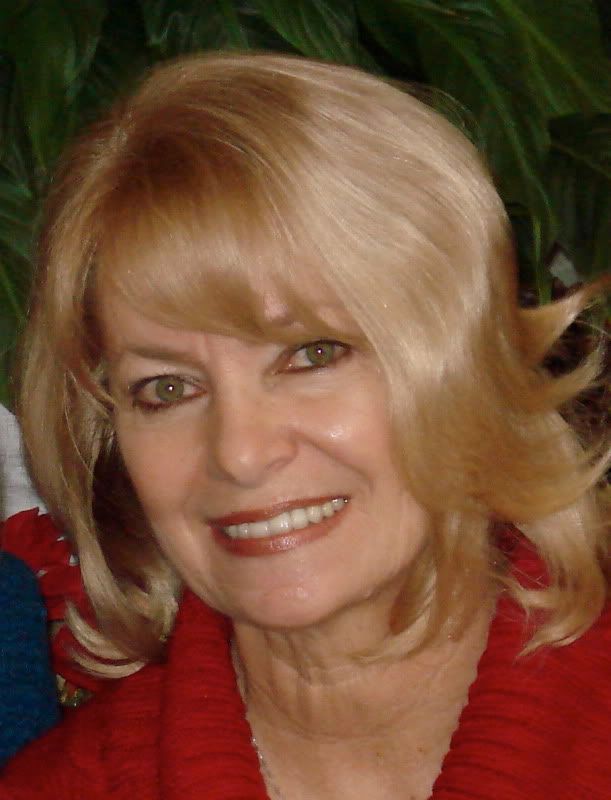 Having previously worked at InsideCatholic.com beginning in the fall of 2007, Mrs. Steele taught 4th and 5th grades and later ESOL (English to Speakers of Other Languages) before retiring from teaching in 2006.
After a number of years of study, Mrs. Steele, a former Protestant, converted to Catholicism in 1997. She, at last, found her spiritual home.
Brenda Steele received a BS degree from Mercer University, Atlanta, Ga.
Mrs. Steele has three grown daughters and six grandchildren. She and her husband, John, live in Monroe, Ga.

Anne Hendershott
Anne Hendershott is Catholic Advocate's Fellow on Culture and Politics.
Anne is Head of the Politics, Philosophy and Economics Program at The King's College in Manhattan. She recently moved back to the East Coast after having spent 15 years as a Professor of Sociology at the University of San Diego.  Anne and her husband Dana have two grown children and live in Milford, Conn.  Her research interests focus primarily on family issues—although most recently she has been writing about the threats to the Catholic Church from the State, the media, academia, and the anti-Catholic Catholics.  She is the author of five books including Status Envy: The Politics of Catholic Higher Education, The Politics of Abortion, The Politics of Deviance, The Reluctant Caregivers, and Moving for Work.